R. L. Deppmann Thanksgiving Wishes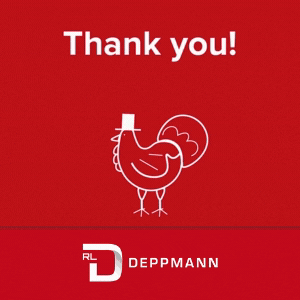 Always, but even more during this trying year, R. L. Deppmann says…
THANK YOU
To our employees for their commitment during this and other years.
To their families for the continuing challenges due to COVID.
To our customers for their orders and their friendship.
To our manufacturer partners for their tireless efforts to provide product & support during this crisis.
To our Partner Xylem Bell & Gossett for providing us 1000s of face shields to distribute to local hospital systems.
To heath care and emergency service workers for their commitment to serve while at risk.
To the Detroit Free Press for naming R. L. Deppmann a Top Workplace for the 3rd year in a row!
And THANK YOU
To all the brave immigrants and original residents who shared with mercy during colonization.
To the founding fathers for the creation of a Republican Democracy allowing us the privilege of the free, yet challenging, elections we participated in this year.
To those in service to our country, protecting those freedoms we cherish.
Happy Thanksgiving
We wish you a loving and safe holiday with your friends and family, whether in person or on Zoom.