R.L. Deppmann And Xylem Partner To Deliver 600 Face Shields To Frontline Workers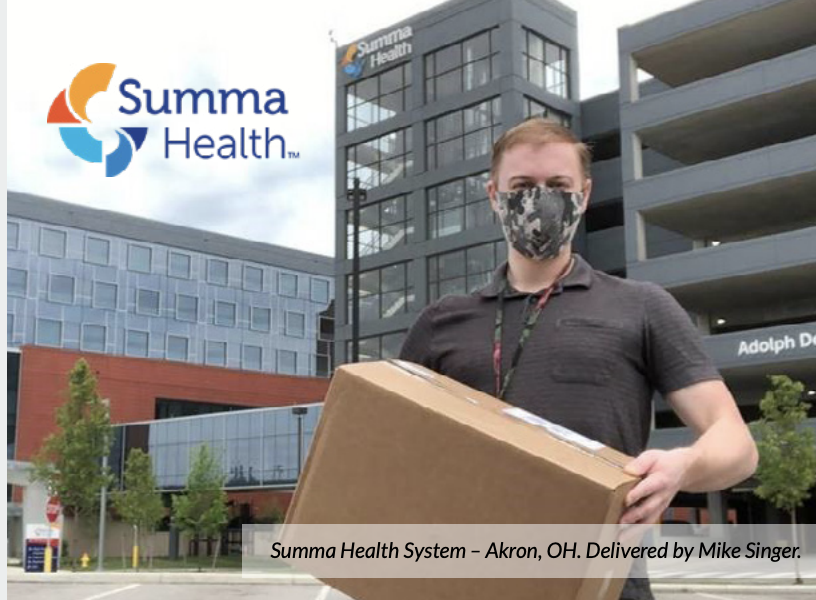 In an effort to support healthcare workers in Michigan and Northern Ohio, the R.L. Deppmann team came together to assemble, package and deliver over 600 face shields to various Healthcare facilities.
R.L. Deppmann has partnered with Xylem Watermark, Xylem's corporate social responsibility program to assist in slowing the spread of COVID-19. Xylem has been able to divert manufacturing capacity to produce protective face shields that will be worn by essential workers, including medical professionals and first responders.
R.L. Deppmann employees identified various hospitals across Michigan and Ohio who were in need of these face shields. We then worked together to assemble and deliver these face shields throughout the region.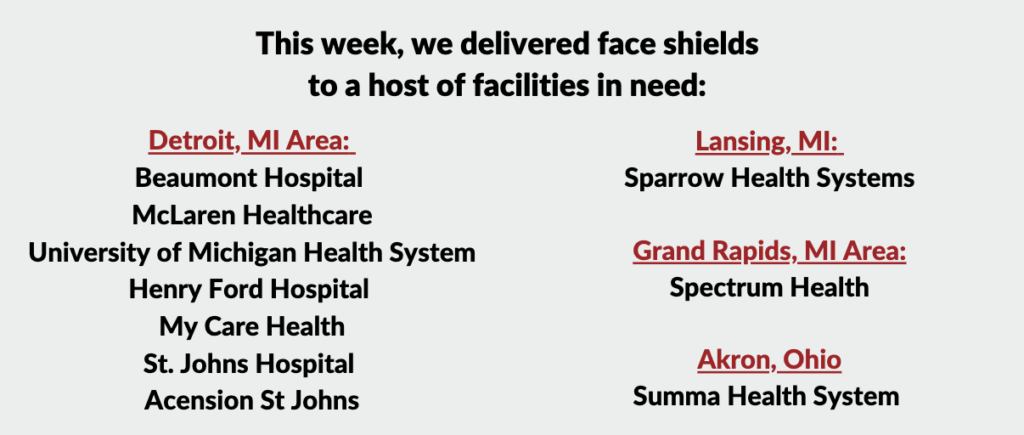 We appreciate the opportunity to partner with Xylem Watermark. R.L. Deppmann will continue to fulfill the need for protective face shields for frontline workers fighting the battle against COVID-19.
For some R.L. Deppmann team members, this effort was very personal. Our Purchasing Agent, Jeff Rathgeb, lost his father, Larry, in late March due to complications from the coronavirus. Larry was a professional engineer for Chrysler who in the 60's and 70's was in charge of the NASCAR racing program. He was responsible for creating the famed winged "superbird" race car and oversaw the first 200 mph lap. You can click here to learn more about Larry Rathgeb's amazing career or watch the video tribute (also included at the end of this article) from World News Tonight featuring Larry's fascinating story.
The R.L. Deppmann team will continue to look for ways to support customers and valued partners during this time.
R.L. Deppmann has been providing quality products and outstanding service to customers in Northern Ohio & Michigan since 1927. Our focus is Boilers, Water Heaters, Heat Exchangers, Pumps, Steam Products, Valves, and specialties for HVAC & Plumbing systems in buildings as well as many industrial processes.
"People like you and all the folks at Bell & Gossett, a Xylem Brand, are how we make this all work!" – Sparrow Hospital, Lansing, MI