Selecting the Proper Glycol Concentration for Closed-Loop HVAC Systems
There are two basic types of glycol protection available for your closed-loop HVAC system: "burst protection" and "freeze protection."
Burst protection is sufficient if the system will remain dormant or inactive when the temperature drops below freezing and there is adequate space to accommodate the expansion of an ice/slush mixture. For burst protection, a 30% DowTherm concentration and a 35% DowFrost concentration is usually adequate. You may not be able to pump this slush, but your system won't burst.
Freeze protection is required in systems where fluid must be pumped at the lowest anticipated temperature. This is in cases where no ice crystals can be permitted to form, or where there is inadequate space for expansion of an ice/slush mixture. Freeze protection would be used in HVAC systems that are subject to prolonged winter shut-down but must start-up again while the weather is still cold. Freeze protection is also appropriate for closed-loop systems that must be protected in the event of power or pump failure.
See the charts below for help determining what percentage of glycol your system needs. The charts are based on different concentrations at various temperatures.
DOWTHERM (Ethylene Glycol)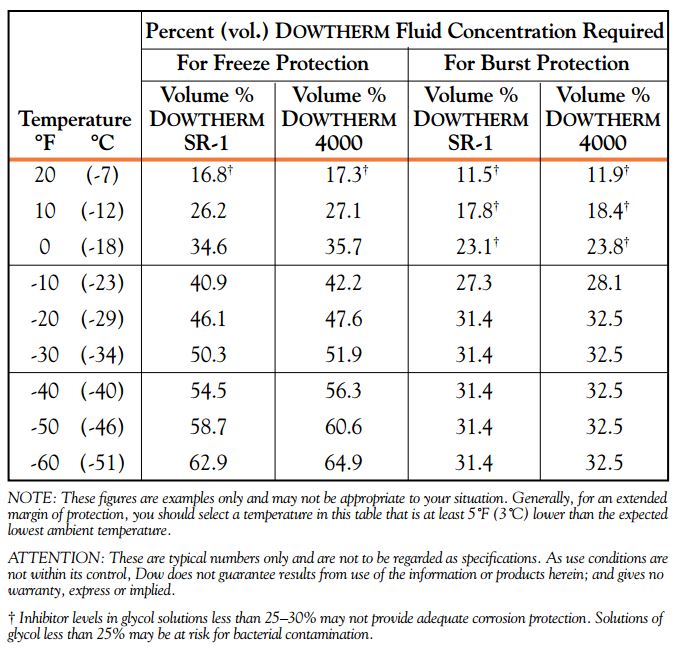 DOWFROST (Propylene Glycol)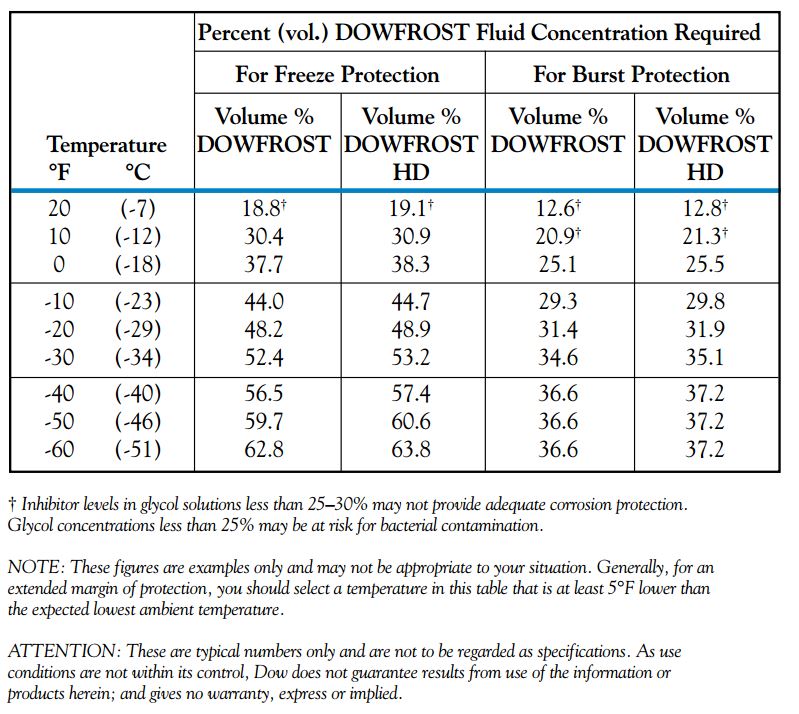 You can download DowFrost HD and DowTherm SR-1 engineering specifications for closed-loop HVAC systems.