R.L. Deppmann Company Wins 2021 Top Workplace Award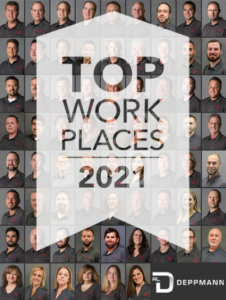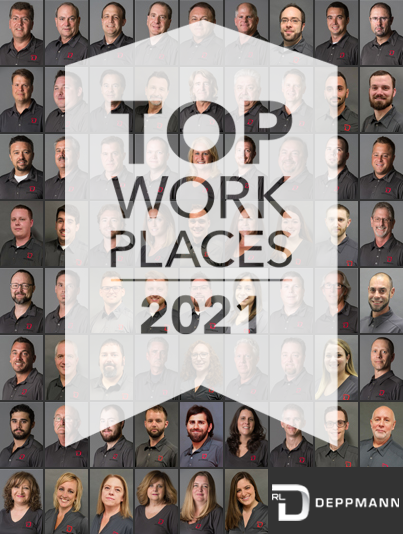 We are proud to announce that the R.L. Deppmann Company has been named a 2021 Top Workplace by the Detroit Free Press.
This is Deppmann's fourth consecutive year being named a Top Workplace, an award that according to the Detroit Free Press:
"[Is about] more than offering great benefits and vacation time…employees want to align with the company's vision, be challenged by a high-performance culture, and feel that they are valued and that their voices are heard."
This honor is especially meaningful because the Top Workplace winners are selected based on unbiased third-party administered employee surveys.
The staff at Deppmann voiced that they "believe Deppmann is going in the right direction, operates by strong values, and enables employees to work at their full potential as a part of something meaningful."
An Award Winning Culture
R.L. Deppmann is a 100% Employee-Owned business, so this award is one to be celebrated by each employee for their hard work, integrity, and willingness to go above and beyond every day to make our culture award-winning.
An award-winning culture stretches far beyond employee satisfaction. A supportive and people-centric workplace benefits our customers and suppliers as well. Team members are free to focus on our top priority: helping customers find the best possible solutions to their HVAC and plumbing needs. Deppmann is known industry-wide for our unmatched product and system expertise, responsiveness amongst our team members and customers, and for empowering our people with the confidence and knowledge to make decisions.
Strengthened by Challenge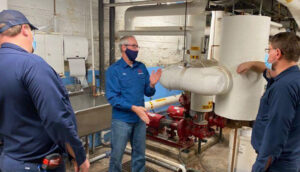 R.L. Deppmann was ranked #27 out of all small business nominees, up from #34 the year prior. This increase in ranking comes as no surprise to those within the company, who have partnered closer than ever while electing to work apart for the safety of our team and community during the unprecedented COVID-19 pandemic. The prioritization of the health and wellness of our people and customers, even after many mandates had been lifted, combined with a strong leadership team at the helm has allowed Deppmann to not only survive the pandemic, but to come out stronger than ever.
Similar success has been seen throughout Deppmann's nearly one hundred years in business. For example, after facing challenges from the oil embargo in the early 1980s and the 2007 recession, Deppmann emerged stronger. We are confident that Deppmann will continue to grow through whatever the future may hold, because in an established and traditional industry, we strive to push the envelope in innovation, adaptability, and the importance of hearing all voices.
Innovating Since Day One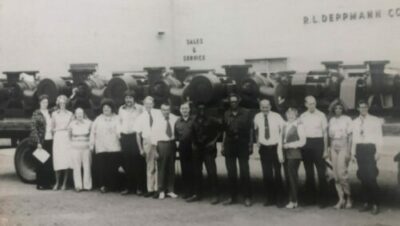 Looking back at our long history, Deppmann has led the pack in many groundbreaking innovations:
1927 – Ray Deppmann and his team believed the company could be more than just another supplier; he believed the company could help his customers make better decisions. Ray hired registered engineers, contractors, and wholesaler leaders to build a team of experts that no other supplier had.
1950s – Introduction of Commercial Hydronics
1970s – Expansion of our Line Card to Include Trim to Provide Complete System Responsibility to Contractors and Wholesalers
Late 1970s – Became One of the First ESOP-Owned Companies in Michigan
1990s – Led the Change from Constant Speed to Variable Speed Pumping Including Pressure Boosters
1990s – Became One of the First Companies to Support the Introduction of Condensing Boiler Technology
Early 2000s – Expanded Footprint Outside of the State of Michigan to Ohio
2000s – Built an In-House Glycol Facility to Begin Providing Glycol Installation Services to Our Customers
These innovations speak to the empowerment of our people, a group in which there is no majority owner, but rather a collective ownership and pride in the work we do and the exceptional service we provide.
Congratulations to the team of R.L. Deppmann, where for almost one hundred years we have existed to help people make better decisions.