Announcing Hunters Curve Story Prize Recipients
Thanks to everyone who submitted answers to the teaser question posed in the November 30th Monday Morning Minutes blog post on the Hunters Curve Pressure Boosters story. We received a great response:
Here are some fun facts regarding the answers submitted:
100% of the entries identified the correct issues

73% found the math error in the fixture count in calculations and all 73% indicated it was incorrect but not contributing to the problem.
35% of the responses correctly identified the lack of a tank as an issue.
60% of the responses correctly identified the pipe sizing as an issue.
5% of the responses identified both as issues.
As promised we made a random drawing from the entire Americas and another random drawing from our Michigan and Ohio territory. The winners are:
Jeffery Green from Progressive AE in Grand Rapids, Michigan
Christoph Lohr from Henderson Engineers Inc. in Phoenix, Arizona.
Congratulations to both of the winners. Jeff received his prize from Dave Shugars at R. L. Deppmann and Christoph received a visit from J&B Sales Company, the B&G people in Phoenix, who presented him with his prize.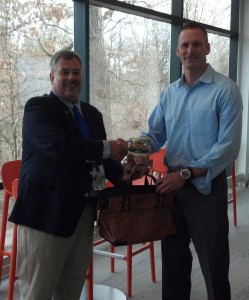 Dave Shugars, R.L. Deppmann (left) with Jeff Green, Progressive AE (right)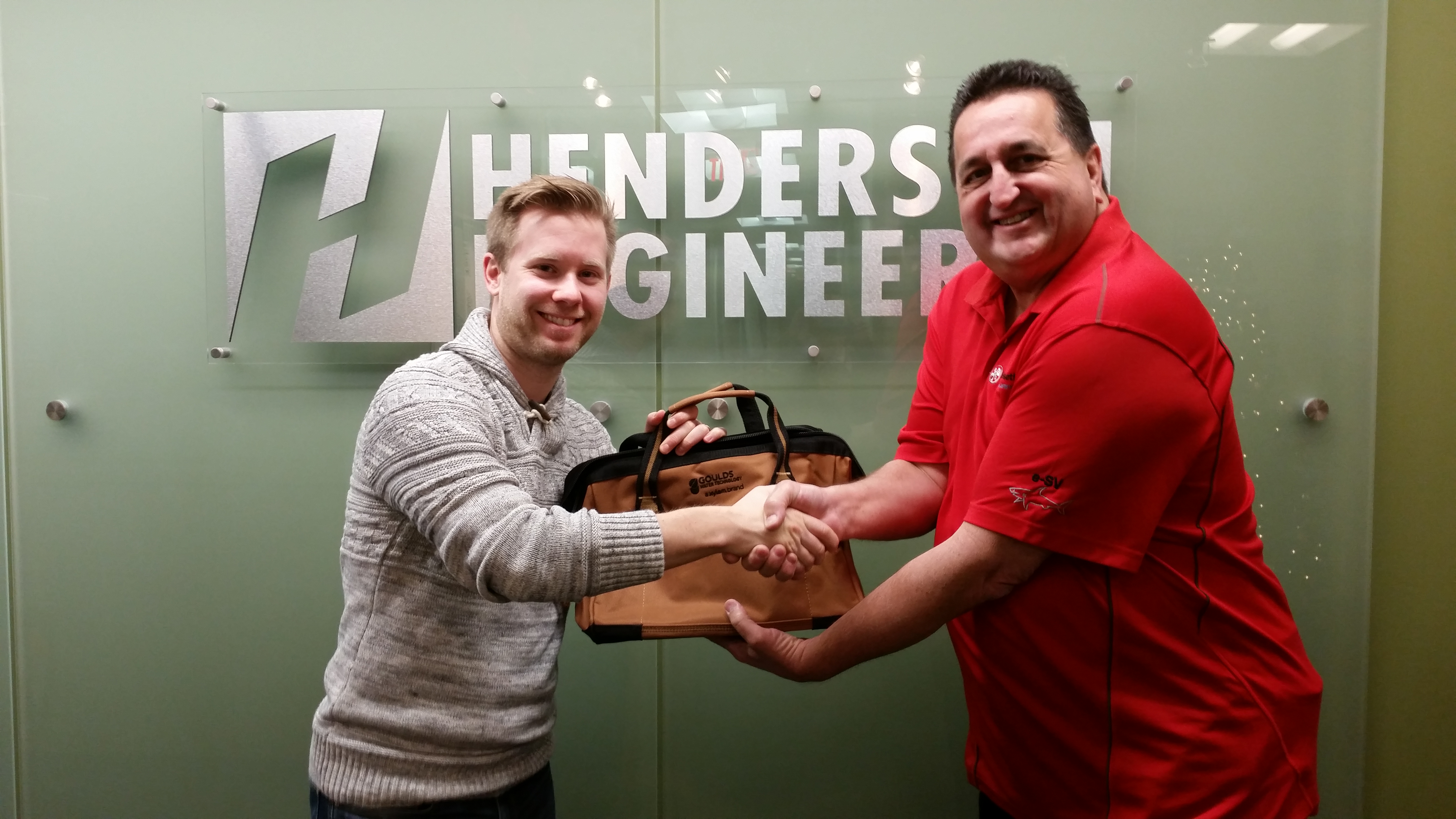 Christoph Lohr, Henderson Engineers Inc. (left) with Bernie Rosner, J&B Sales Co. (right)