PVI Conquest Water Heaters Part 2: Troubleshooting Issues
Part 2 of our PVI Conquest service tip of the month is focusing on troubleshooting possible issues that you could possibly see with the Conquest Water Heater. For information on some of the important features of the Conquest line by PVI, check out Part 1. Please make sure a qualified individual is working on the unit, and that they are following all safety precautions.
This table from PVI shows some of the possible symptoms you could see with your Conquest Water Heater. There is a list of corrective actions that may resolve your issue.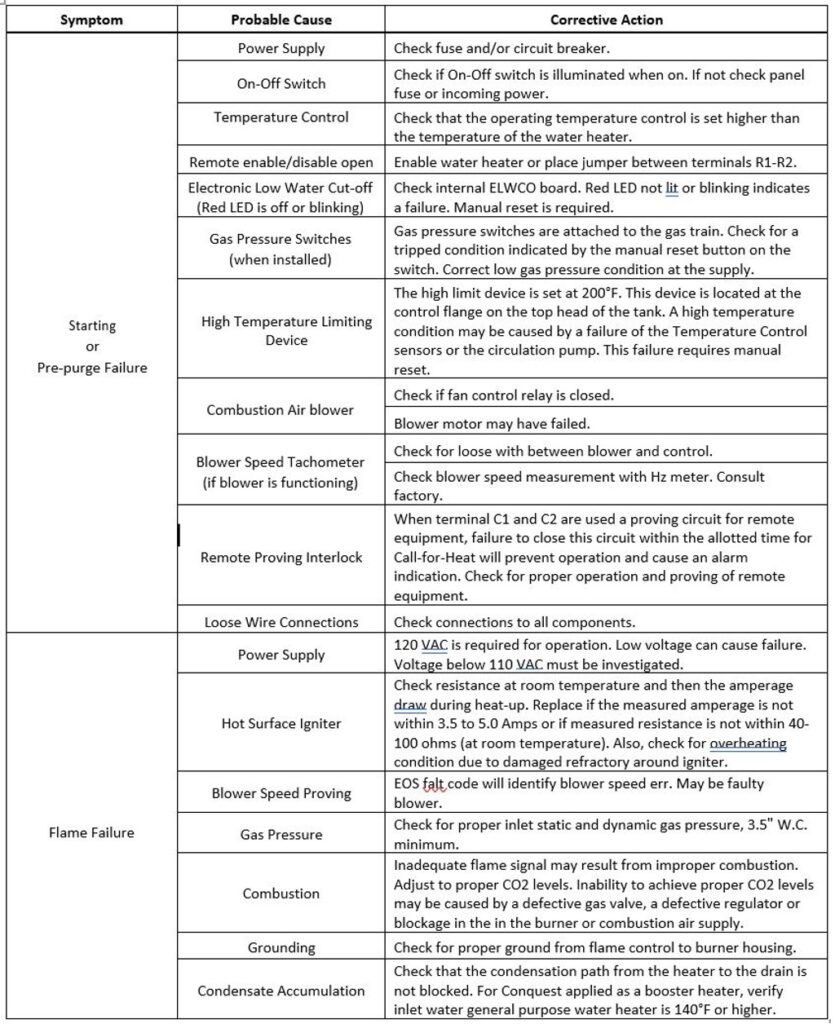 Before troubleshooting the system, check the following items:
Verify all mechanical and electrical connections are secure and
Verify all system wiring is
Verify there is a proper system The igniter, flame sensor, and ignition module must share a common ground with the burner. Nuisance shutdowns are often caused by a poor or erratic ground.
Verify that the system is powered and that the EOS control is calling for
If the PIM module has an error code (blinking red LED), see following chart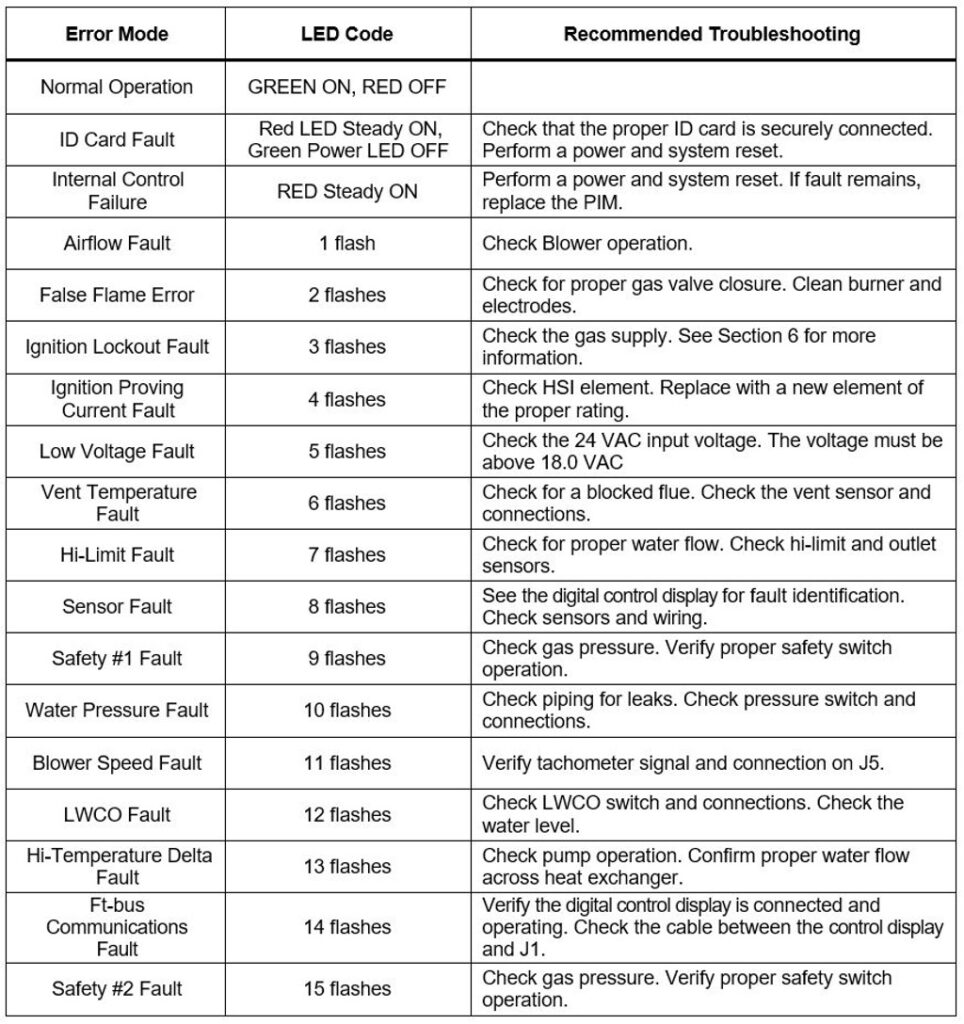 If further information or troubleshooting is needed, please reach out to us at R.L. Deppmann Startup and Warranty at 1-800-589-6120, and we can schedule a service call.
Or you can contact PVI technical support at 1-800-433-5654.
PVI Conquest Water Heater Series