Hydronic Heating Buffer Tanks – Part 3 – Variable Primary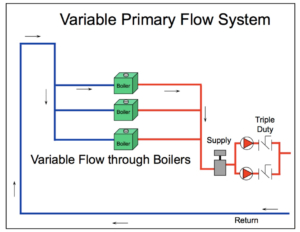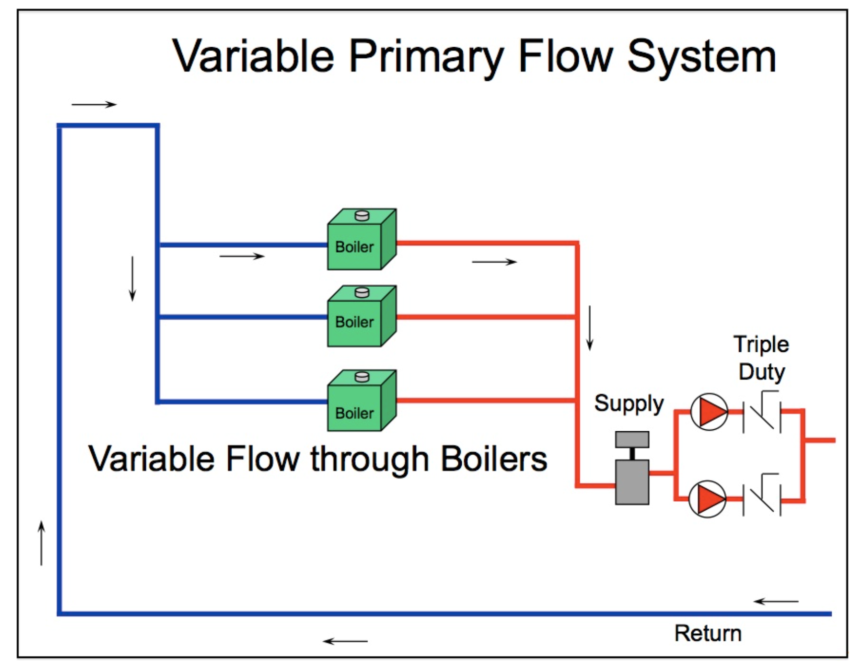 Hydronic heating system buffer tanks requirements and sizing were addressed in parts 1 & 2 of this short series. I received a couple of questions about the type of tank we would recommend if the system was primary-variable rather than primary-secondary.  R.L. Deppmann has a solution.
The Importance of Stratification
In part two of this series, we showed the selection process for a buffer tank. This process included the difference between the maximum and minimum tank temperature. It is important to have stratification in the effort to extend the boiler cycle-on time. The design requires the cooler water to return to the boiler. For this reason, we suggest a vertical tank with the system return near the top and the water returning to the boiler near the bottom of the tank.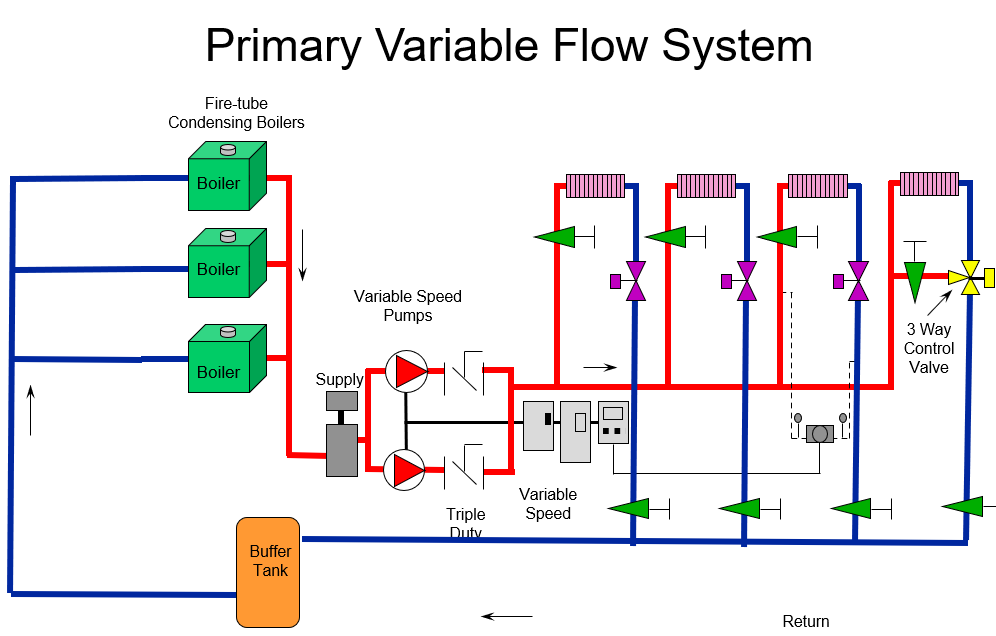 Two Port Buffer Tank
There are many different ways to specify the two-port primary variable buffer tank. The difference depends on how quickly you need the tank. If the tank is required quickly, I suggest you specify the standard four-port Cemline SEB tank and have the contractor put a blind flange over two of the ports.
If the standard lead time of 8 weeks is acceptable, it seems odd to pay for two extra openings and then pay to have them blanked off. Instead, you could specify a two-port Cemline SEB tank. This tank would be built to order.
Remember to specify the air vent to avoid retaining air at the top which may act as a second expansion tank in the system.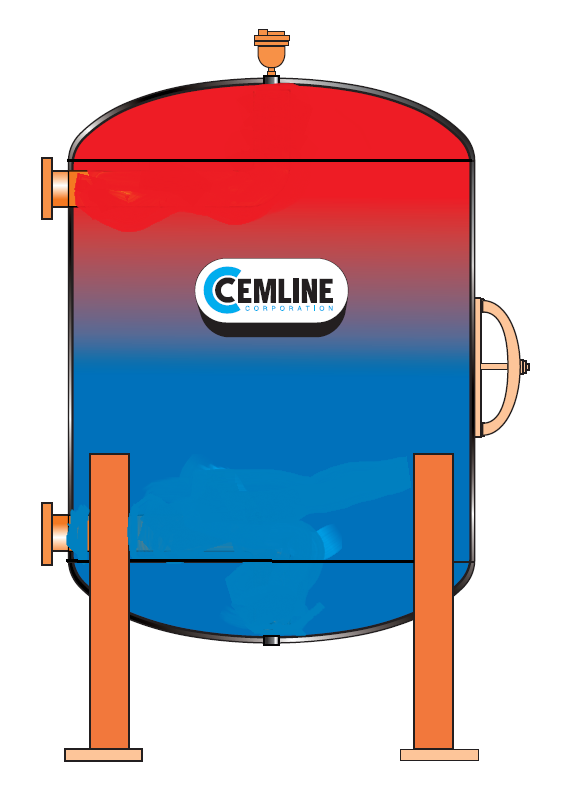 Catch up on the Hydronic Heating Buffer Tanks series below: 
Part 1: Hydronic Heating Buffer Tanks – Location 
Part 2: Hydronic Heating Buffer Tanks – Sizing