Using the New Bell and Gossett System Syzer Programs PART 3
Xylem Bell and Gossett recently announced the new System Syzer programs for your computer. You may download these through links on our website at the www.deppmann.com/resources/ page.
Last week we discussed the new ASHRAE 90.1 2010 pipe sizing standards and how the Bell and Gossett system syzer tool can be used for the pipe sizing. The tab labeled "Length/Pressure Drop" can now calculate the pressure drop of the circuit. The representation below is an AHU coil with a flow rate of 450 GPM.
When we open the Length/Pressure Drop tab and click on the "help with total equivalent length" box, a screen opens where you can enter the components to calculate the total friction loss.
| | |
| --- | --- |
| | Entering each component in the B&G System Syzer gives us a sub circuit requirement of 450 GPM at 19.47 feet. |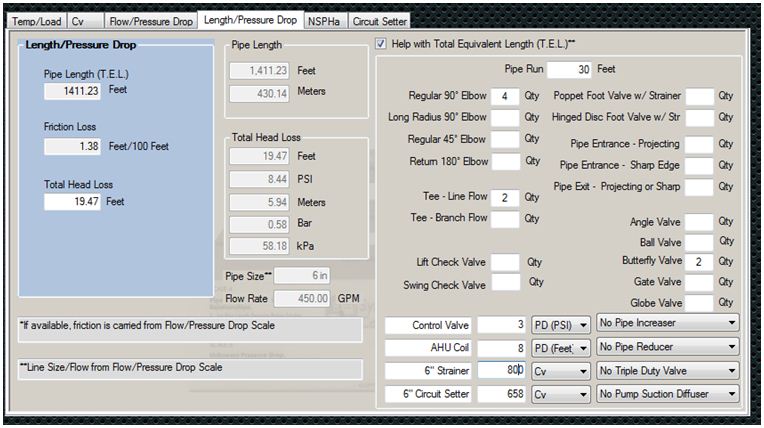 ---

---
---
Disclaimer: R. L. Deppmann and it's affiliates can not be held liable for issues caused by use of the information on this page. While the information comes from many years of experience and can be a valuable tool, it may not take into account special circumstances in your system and we therefore can not take responsibility for actions that result from this information. Please feel free to contact us if you do have any questions.
Archives – Click here for Past Articles