R.L. Deppmann Company Wins 2022 Top Workplace Award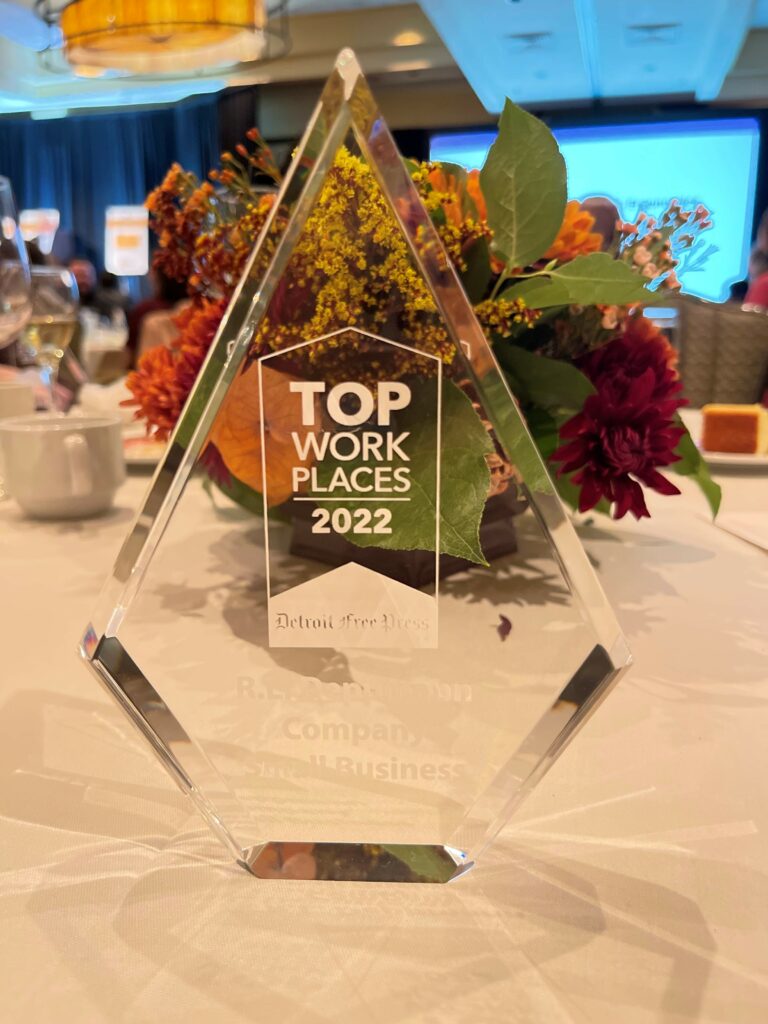 R.L. Deppmann has been named a Top Workplace by the Detroit Free Press for the fifth year in a row! The Top Workplaces Competition surveyed over 300 Michigan-based companies in 2022. The contest, which is run across the nation, is in its 150th year.
Top Workplace winners are selected based on a third-party survey of each company's employees. It is for this reason that we are exceptionally proud to have been awarded. It serves as a signal that the dedication to building and maintaining a people-first culture at R.L. Deppmann is successfully impacting our team members' lives for the better. The survey results are also utilized by our Executive Management Team, who consistently strive to improve upon our winning recipe for success.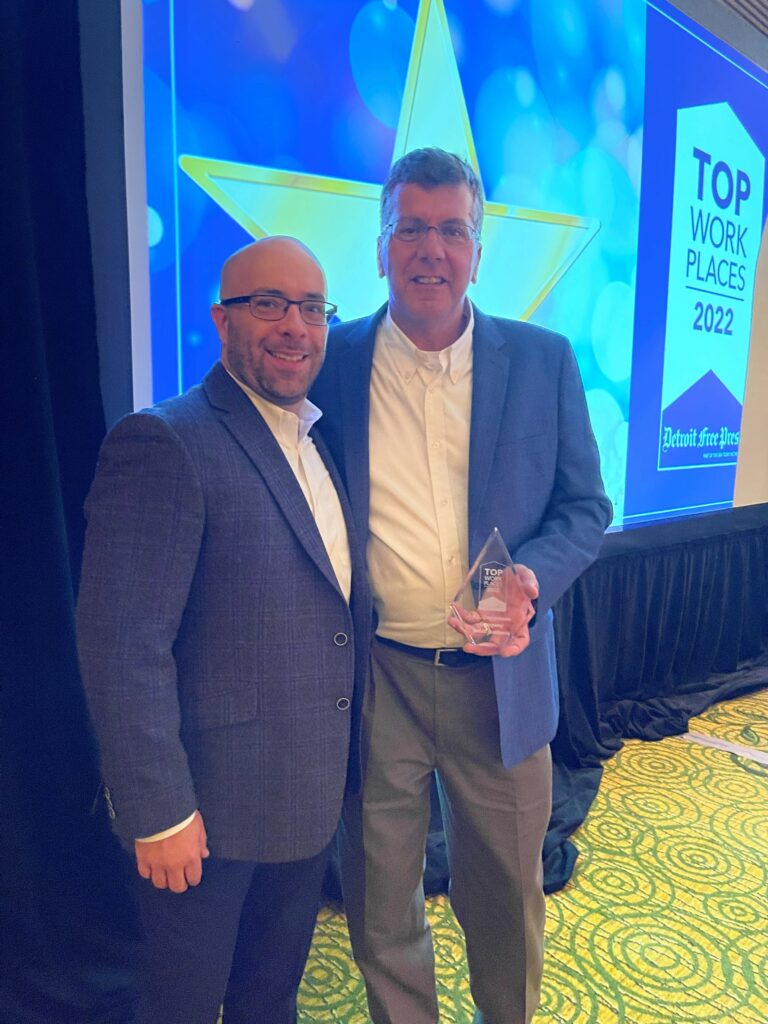 R.L Deppmann's President and CEO, Bob Van Goor, along with Engineering Sales Manager, Kyle Wefing, attended the awards ceremony on Tuesday, November 15 in Troy, MI.
2022 marks the 95th year since Raymond L. Deppmann founded the R.L. Deppmann Company. His founding vision of Deppmann becoming more than just another supplier is a guiding principle that has influenced the culture of R.L. Deppmann even to this day. For nearly 100 years, the R.L. Deppmann company has helped customers in Michigan and Northern Ohio make better decisions through our core values of knowledge, empowerment and responsiveness.
The reliability and dependability for which Deppmann is known throughout our industry is a testament to the incredible group of people that make up the R.L. Deppmann team. We could not achieve continued growth of our business without them.
Congratulations team Deppmann on this accomplishment.