R.L. Deppmann Company Wins 2022 Bell & Gossett Sales Award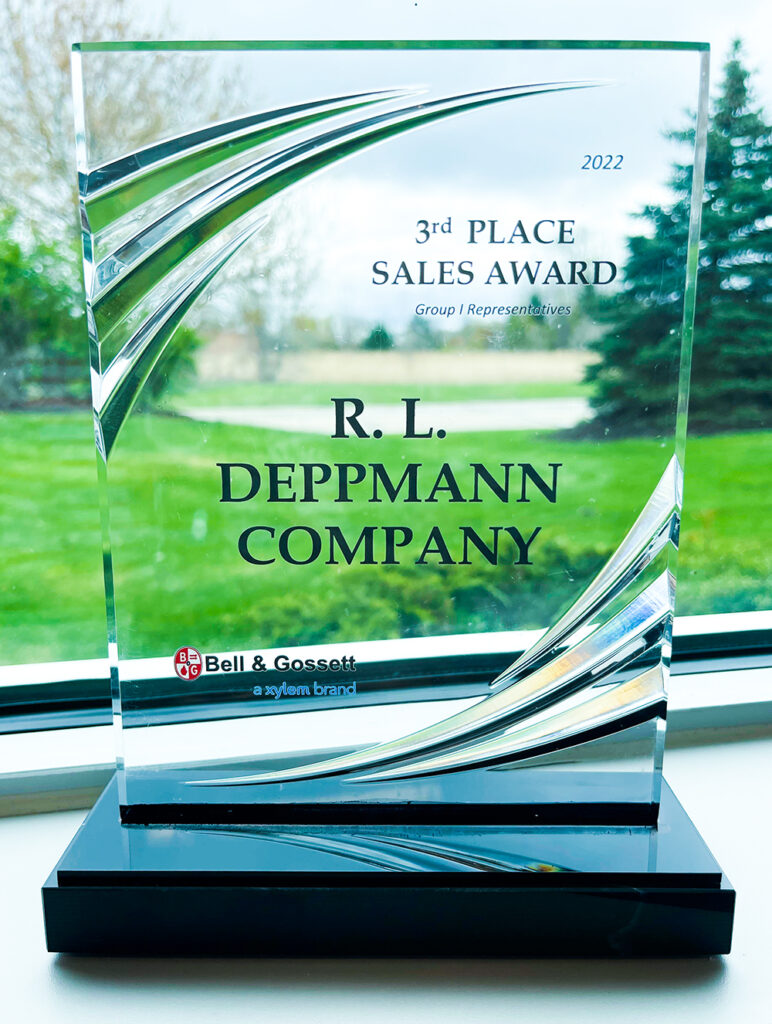 We are proud to share that R.L. Deppmann was awarded third place for the Bell & Gossett Group 1 Sales Award presented during the 2023 Fluid Handling Representatives Association Conference in South Carolina.
This award is shared by every member of team Deppmann, who works hard each day to help customers make better decisions. R.L. Deppmann was one of the very first Bell & Gossett representatives and has been proudly offering B&G solutions since 1929.
Congratulations to all of the manufacturer's representatives recognized at the 2023 FHRA Conference!