New Employee Training Pt. 2 – Mechanical Hub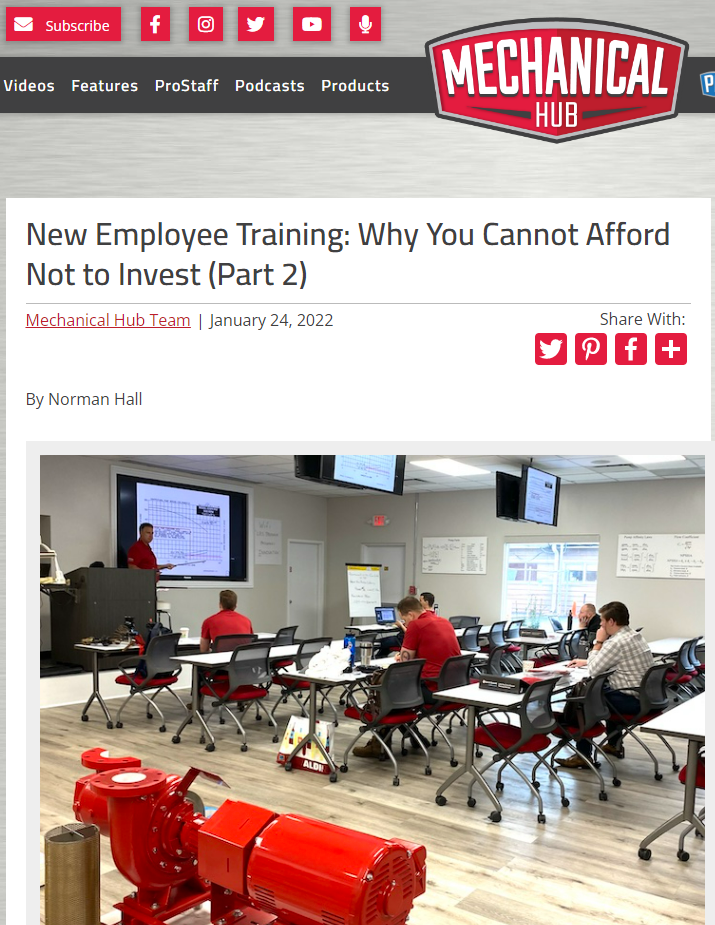 As a continuation of New Employee Training: Why You Can't Afford Not to Invest (Part 1) published by Mechanical Hub, R.L. Deppmann's Norm Hall builds on the New Employee Training Roadmap and with a focus on increasing your new hire's value to your customers. How do you do that? By enhancing their knowledge.
Part two of the two part series outlines R.L. Deppmann's long-term training mindset and shares a series of steps to get you started.
Click here to read the full article.