Solving a Pipe Movement Problem in Seismic Applications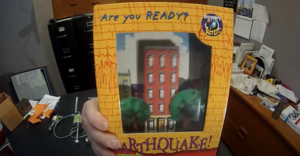 Pipe movement is an important challenge when designing a hydronic or plumbing system in critical seismic zones. In our Michigan and Ohio zone 0 and 1 territories, there are little seismic concerns. Often engineers and contractors from our quiet Midwest neighborhood do work in other areas of the country. This R. L. Deppmann Monday Morning Minute is a quick read with a short video and well worth your time.
Pipe Movement During an Event
Pipe movement in seismic events will require the right product application. Metraflex offers the Metraloop product group as a solution. When pipes cross the building seismic expansion joint, movement is expected. The seismic Metraloop will take movement in all directions when properly installed. Sometimes, the supports used will limit the movement when movement is important. Join us in watching Jim Richter from Metraflex in a short three-minute video as he offers an important solution to seismic movement. A simple solution which is easy to specify, detail, and install.
Contact us or your local Metraflex representative for more information.
Next week, the R. L. Deppmann Monday Morning Minutes will begin a three-part series on proportional balancing and pump adjustment to save energy.
The subjects are:
Proportional Hydronic Balance
Constant Speed Pump Adjustment and Impeller Trimming
Variable Speed Pump Adjustment in Lieu of Impeller Trimming