When there is no hydronic pump discharge balance valve, the variable frequency drive (VFD) is an important part of the balance procedure. How does the...
READ MORE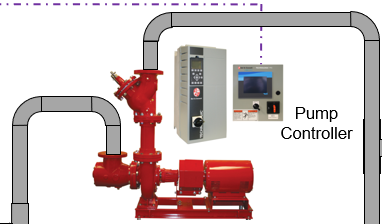 Norm Hall
/
June 15, 2020
Most centrifugal pumps in heating and cooling systems have some oversizing in the head calculation. Once the HVAC hydronic system is proportionally balanced per ASHRAE...
READ MORE
Norm Hall
/
January 10, 2011
In the last R. L. Deppmann Monday Morning Minutes, we suggested a specification that would allow a future impeller change as a means of adding some safety factor to the pump provided on your project. What happens if you want to select a pump with a present and future condition? Here is a good pump selection for a capacity of 2700 GPM at 100 foot head using a 100 HP 1750 RPM motor. [
Read more
…]...
READ MORE