Indirect steam water heaters for domestic water use are often the solution engineers will choose in institutional or industrial buildings. They require no venting. They...
READ MORE
The engineer contacts us for assistance in selecting an indirect steam source water heater. Do you need a lot of storage, a small amount of...
READ MORE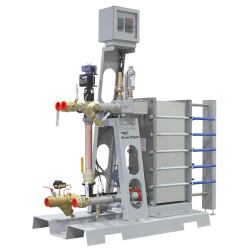 Norm Hall
/
September 9, 2019
Gas-fired storage type domestic water heaters are the norm in commercial and institutional buildings. Walk into any mechanical room of a larger complex and you...
READ MORE